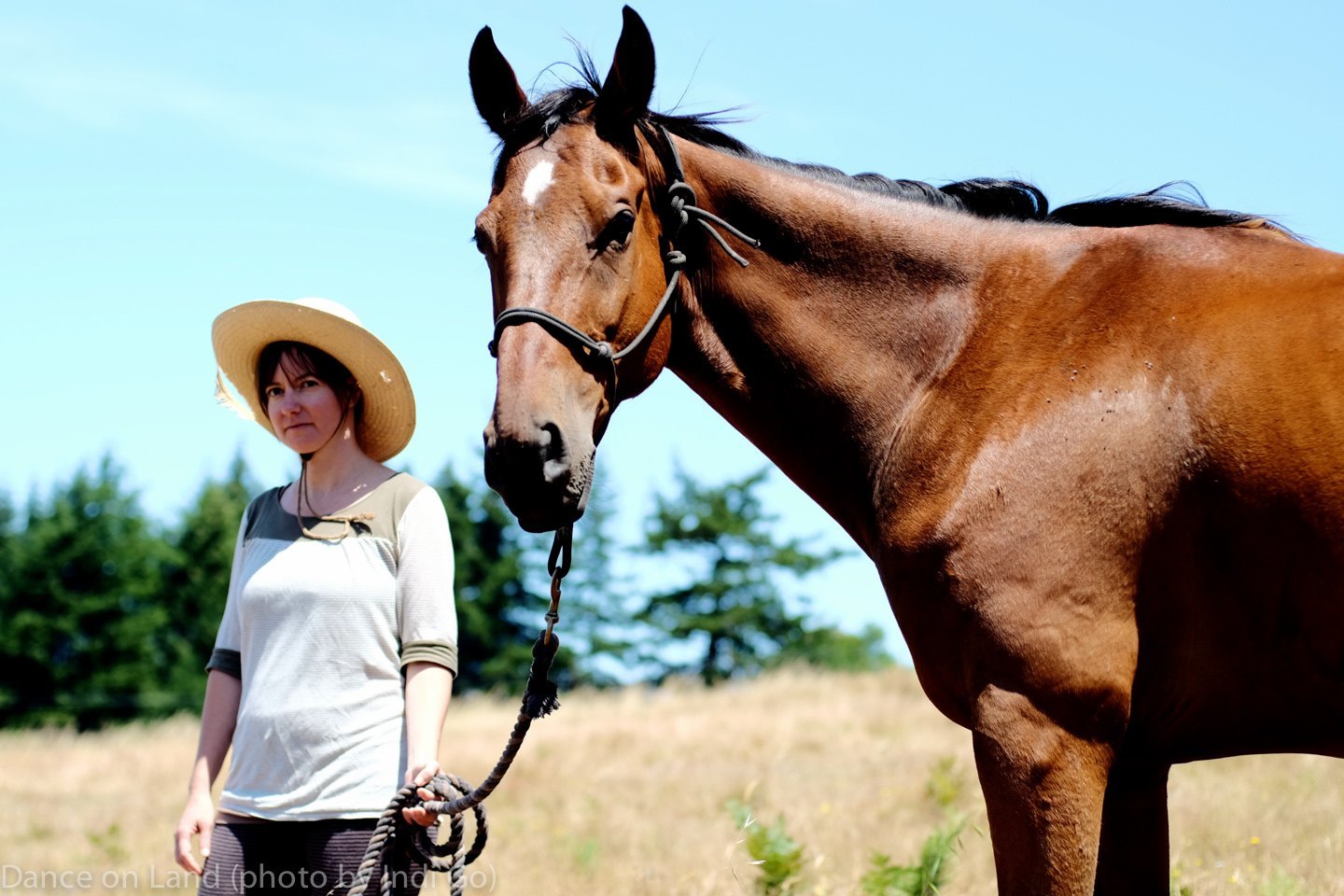 Practice. For a brief period of time, through our activities at Dance on Land, the lens we look through sees every activity as practice. Eat and be aware of the taste in your mouth. Watch the horse and understand the human better. See everything.
Every year we do Dance on Land, we have an opportunity to cut further into the matter of dance.
(photos by Indi Go)
In 2015, we will focus our energies on the work of Anna Halprin and explore a creation process that includes environment, community and takes strength from the skills of the collected collaborators. Mark your calendars for June 21, 2015 and for July 9-17, 2015 in the San Francisco Bay Area.