The sources of inspiration for Dance on Land 2014 in Northern California and Vermont, include Aikido, kinesthetic response, Qi Gong, mindfulness practice, improvisational dance, physical theater and perhaps most importantly of all, the earthly environments in which we work. Together through the physical disciplines mentioned above, along with exercises to expand our sensorial receptivity, we develop a multi-faceted practice of Connection.
We aim to leave you with more questions than you came with.
SEE the photo gallery of the 2014 Northern California workshop.
Shinichi and Dana Iova-Koga…. came together through a mutual love for connecting the dancing body with nature. Dana graduated from NYU's Experimental Theater Wing, and Shinichi was the son of…
Practice. For a brief period of time, through our activities at Dance on Land, the lens we look through sees every activity as practice. Eat and be aware of the…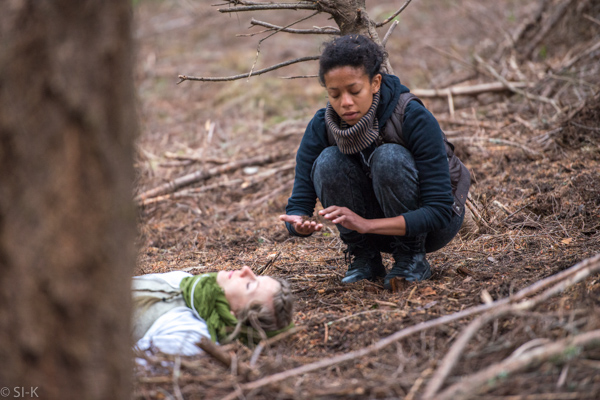 "I had a very warming, grounding, and rare experience at Dance on Land, dancing where the river and ocean met and throwing the wind, in the fields, while a herd…