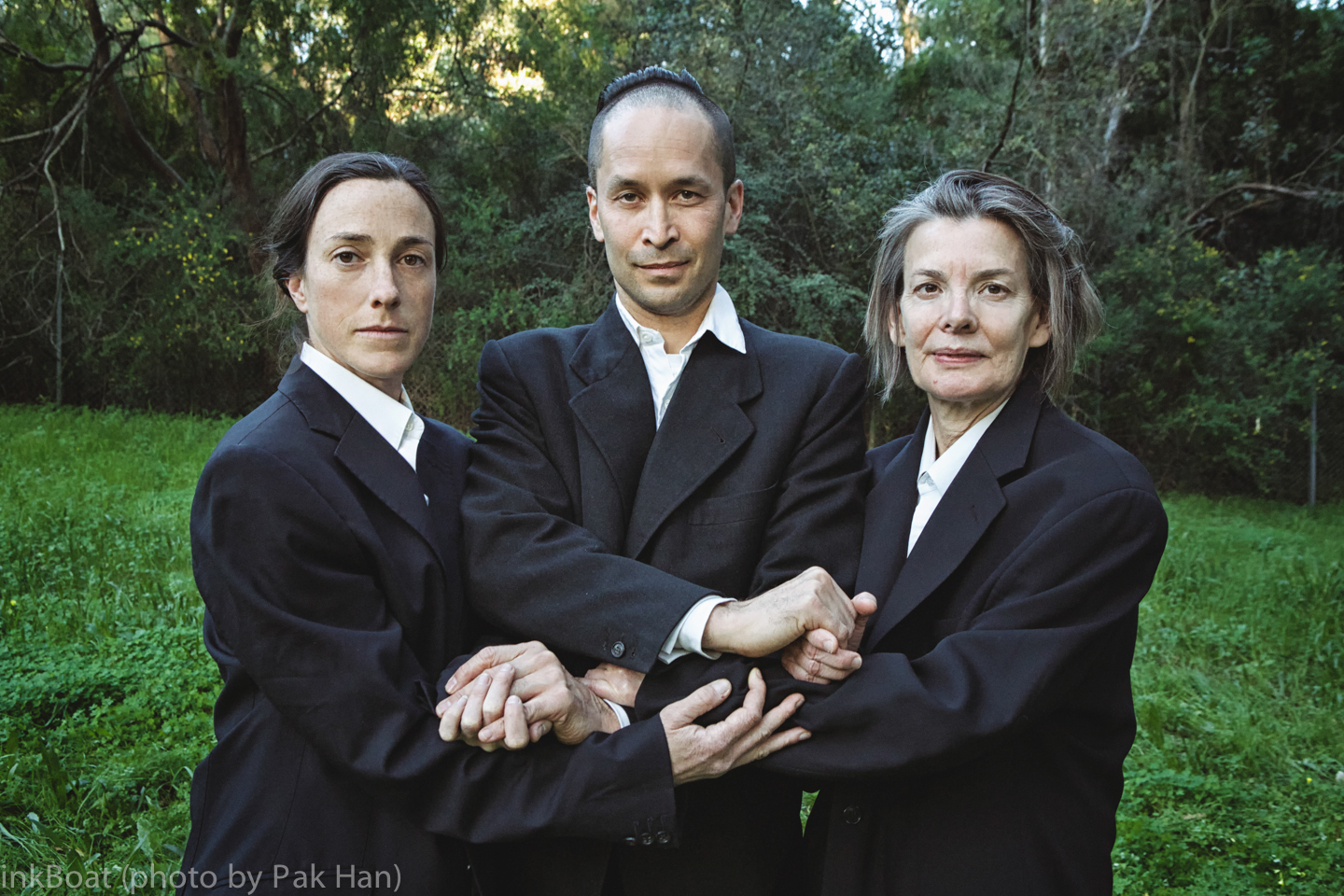 Ritual 4-6: ascent, to be performed at San Francisco City Hall on May 1 at 12noon
Consider Ritual 4-6: ascent (or us) as a set of blocks that some big kid plays with, knocking down, building up, etc. This play is part of our process of preparing for 95 Rituals, a large scale site integrated work honoring Anna Halprin that will take place later this summer. In Ritual 4-6,  group performance scores (Camera, Flower, and Stairs) will be performed by invited friends and stacked together with two new duet choreographies (Seven and An encounter) created for Dana and myself .  Our intention is to explore the physical arrangement of the spectator-performer relationship while combining fixed/closed choreography and flexible/open performance instructions.
I'm very happy we invited Molissa Fenley and Wanjiru Kamuyu to mess with our wiring.  Though ballet terminology and counting steps are standard for most dancers, they're new territory for us.  Rolling up stairs, however, is comfortable.  Along with falling off of chairs and climbing up poles, stair rolling has been somewhat of a standard for us and even found it's way into Anna Halprin's "Spirit of Place" in 2009 (my first project with her as Associate Director). We look forward to the blocks falling up, down, choreographed and rolled into place.
~Shinichi Iova-Koga, director
Seven is inspired by a work I made with Keith Haring in 1979; just found it! Seven is rhythmic, geometric and in a very different style for Dana and Shinichi to perform. What a pleasure to be inspired by something from the past to create a work in the present for my two dear friends.
~Molissa Fenley, choreographer for the duet Seven
The intention of our creative process is to choreograph a work that challenges Shinichi and Dana by having them encounter a world that is both familiar and foreign in ritual, practice, approach and language.
~Wanjiru Kamuyu, choreographer for the duet An encounter