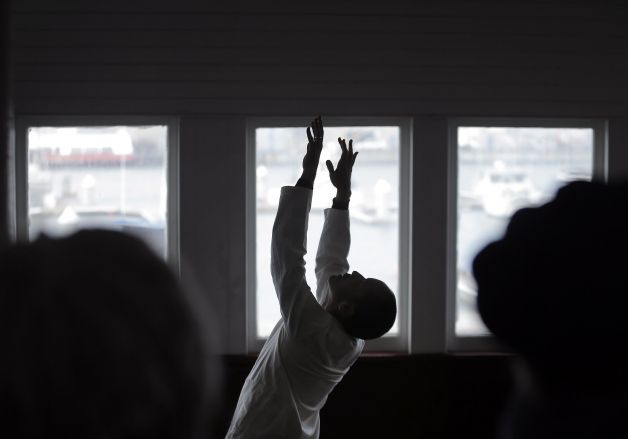 UNUSUAL PRESENCE
A 3-day workshop with Shinichi Iova-Koga for developing your responsive, unexpected and resilient body through the practices of Shinichi Iova-Koga and Action Theater.
In this workshop, various proposals and exercises are presented that both establish and disrupt physical form to engage the principles that underlie our practice. We encourage physical and mental receptivity, soft tissue development and awareness of minute interior textures. We employ imagistic practices, utilized in Butoh Dance, with attention to water body metaphors found in Noguchi Taiso.
A body in space stands in relationship to everything. Interruptions and unexpected actions are welcomed. We learn to say "yes" to the situation that alters feeling and to the feeling that alters the situation.
We bring your attuned body into relationship with others through Action Theater, an embodied improvisation practice pioneered by Ruth Zaporah. In her words, this practice "incorporates the disciplined exploration of embodied exercises that lead to increased skills of strong, clear, spontaneous, and artful communication." We will move, sound and speak in duets, solos and groups. Wear loose clothing and be prepared to shed your planning mind.
Western Sky Studio
2525 8th St, Berkeley, California 94710
Friday, January 5: 6-8:30pm.
Saturday, January 6: 1:30-5:30pm.
Sunday, January 7: 1-5pm.
$200
Contact: [email protected]