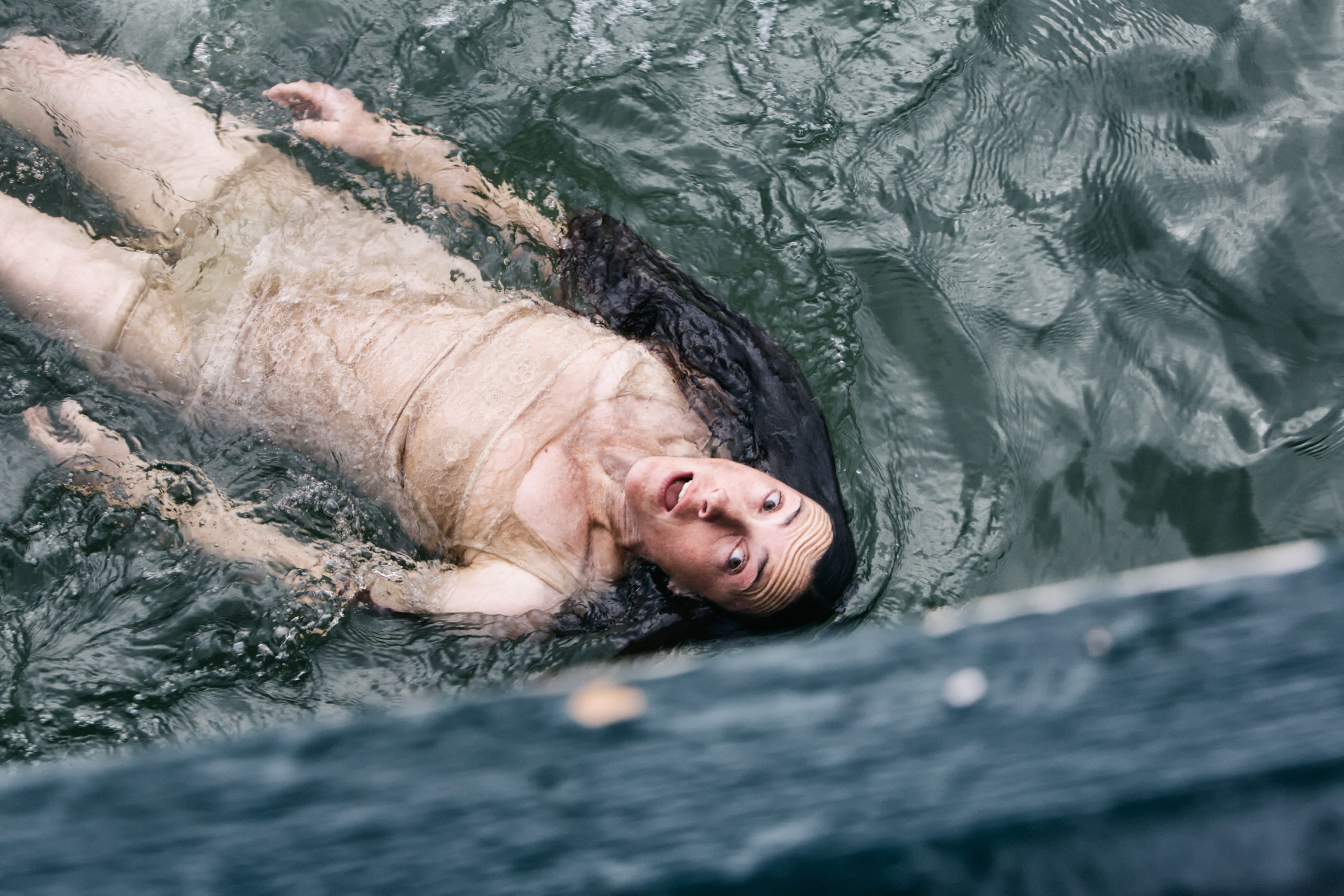 Hone the sensing, mapping and moving of our body systems through an immersive dance workshop in Portugal
October 7, 8, 9 2022
Dana and Shinichi Iova-Koga guide this workshop in the Japanese inspired landscape of Quinta Ten Chi in the outskirts of Sintra, Portugal. We will be focusing on external and internal landscapes and how they communicate with each other. Hidden qualities within the body meet the textures, frequencies and shapes of the environment, informing and inspiring our physical responses. We will practice both indoors and outdoors to hone the sensing, mapping and moving of our systems.
Shinichi and Dana, from San Francisco, currently based in Switzerland, are steeped in multi-cultural movement lineages.
Shinichi has been teaching dance and theater for over 30 years. Though identified as part of the Butoh scene, he regularly studies more traditional performing arts such as Noh Theater and improvisation training with Ruth Zaporah (he is a credentialed Action Theater teacher). He is also credentialed to teach Qi Gong, Dao Yin and Nei Gong through Lotus Nei Gong International and is a Wudang San Feng Pai lineage holder, teaching Yang Sheng Gong. His sense of relationship between bodies continues to develop through Aikido.
Dana danced and farmed in Japan with Min Tanaka for several years, and she continues the research of Body Weather which she first encountered there. She is a Wudang San Feng Pai lineage holder through her Shifu David Wei of Wudang West, a certified Qi Gong teacher and is an "Inspire by FM" instructor with Fighting Monkey.
Both Shinichi and Dana had the great pleasure and honor of collaborating with Anna Halprin from 2007 – 2017. Many of her perspectives appear in their work with outdoor environments.
Schedule:
Friday, October 7: 18:00-20:00 followed by a welcome dinner
Saturday, October 8: 10:00-17:00 with pause for lunch
Sunday, October 9: 10:00-17:00 with pause for lunch
---
Cost: Please note that costs include food but not accommodation. Accommodation info at end.
If you would like to pay through bank transfer, please contact [email protected].
Entire Weekend Full price 220€ (includes 7 meals)
OR we offer a sliding scale to accommodate different budgets. Please pay according to your situation.
Sliding Scale available for the Entire Weekend: 150-220€ (includes 7 meals)
Friday evening only (includes dinner): 45€
Saturday only (includes 3 meals): 95€
Sunday only (includes 3 meals): 95€
We have 2 Work Trade positions available in the kitchen. Please contact [email protected] to apply.


Accommodation:
Limited spaces in dormitory style housing are available from our hosts at Quinita Ten Chi. Costs are 10€ without bedding and 15€ with bedding. Please let us know if you would like to book this housing and we will inform the hosts. These accommodation fees must be paid upon arrival.
You may also bring a tent and sleep on the grounds of Quinta Ten Chi or search for your own accommodation nearby through Airbnb.
---